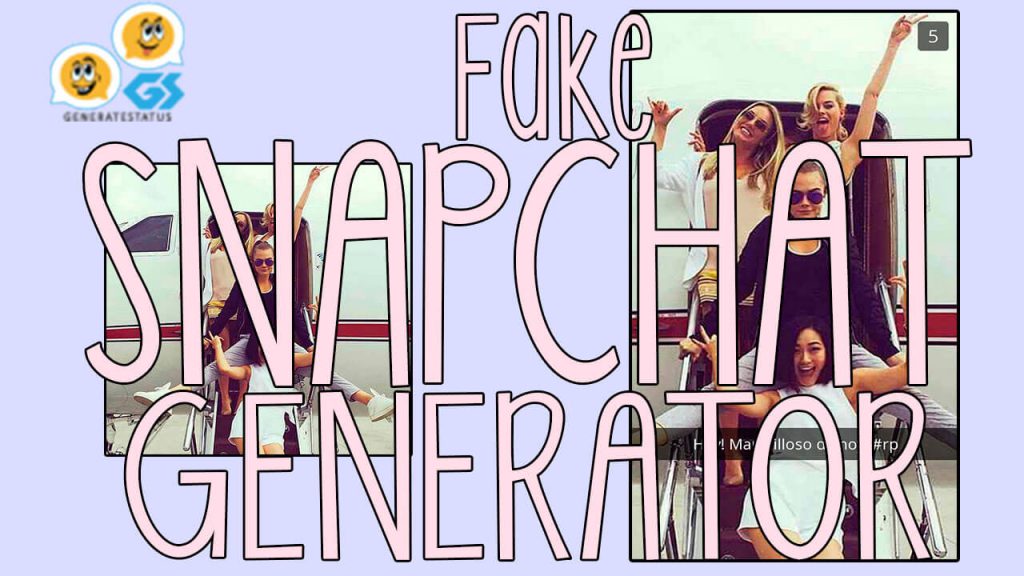 Latest Fake Snapchat Generator tool online. Imitate snapchats online and Create fake snapchat images in seconds and prank your friends.
Using our Fake Snapchat Generator, make a fake snapchat image in seconds by Uploading picture, writing your Snapchat caption and set Snapchat time. You can also make snapchat of your friend or celebrities by uploading their picture, snapchat message and time and then share the generated image with your friends and family. Get their views and comments on the fake snapchat post.
How to use:
Make the fake snapchat post like you want from the options given below in the Snapchat Generator Tool interface. Make a genuine snapchat by uploading the picture,snapchat message and time accordingly.
After completion click on "Generate Image" button to save your fake snapchat posts image.After some time a pop will show up on the screen with the share and download options for the generated fake snapchat post.Picture uploading can take some time so be patient and wait for the popup window to appear on the page. After some time pop window will appear from which you can share your generated fake snapchat post by :-
Image Link, Html Code or BBCode.
Social Media Websites (Facebook, Twitter, Linkedin, Whatsapp, Google plus or Pinterest).
Download your image to your computer or device for future use.
TIPS ON HOW TO GET MORE SNAPCHAT FOLLOWERS
-Put your Snapchat handle on your profile page or "about" section of other social accounts (i.e., Instagram, Facebook, Twitter, LinkedIn, etc.) . Side note: Instagram does not allow you to link out using your Snapchat url, but you can still put your username in the info section
-Download your Snapcode and make it your profile pictures
-Sign off blog posts with your Snapchat handle
-Collaborate with other relevant Snapchat accounts to shout-out your Snapchat username
-Use Facebook ads to drive traffic to your Snapchat profile url (https://www.snapchat.com/add/yourusername)
-Advertise and offer exclusive content or deals on Snapchat
-Do a Story takeover to help siphon other communities
-Use a custom geofilter in high-traffic areas where people will be snapchatting
-Join relevant communities on Facebook groups or Reddit threads (and remember jab jab jab before you right hook to follow on Snapchat)
-Print out your snapcode on your business cards (if you're old school)
-Put your username at the bottom of your email signature

Enjoy making Fake Snapchats for fun and keep sharing our Fake Snapchat Generator with your friends and family 🙂