Create a fake instagram story using our Fake Instagram Generator 2018 and prank your friends by sharing the generated image by our generated fake instagram posts or instagram stories .Here is the complete step by step tutorial on How To Make An Instagram Story.
Step1:-
Open your web browser and go to "https://generatestatus.com". When website is loaded go to the menu item "Fake Generators" and select the "Create Fake Instagram Post" from the list.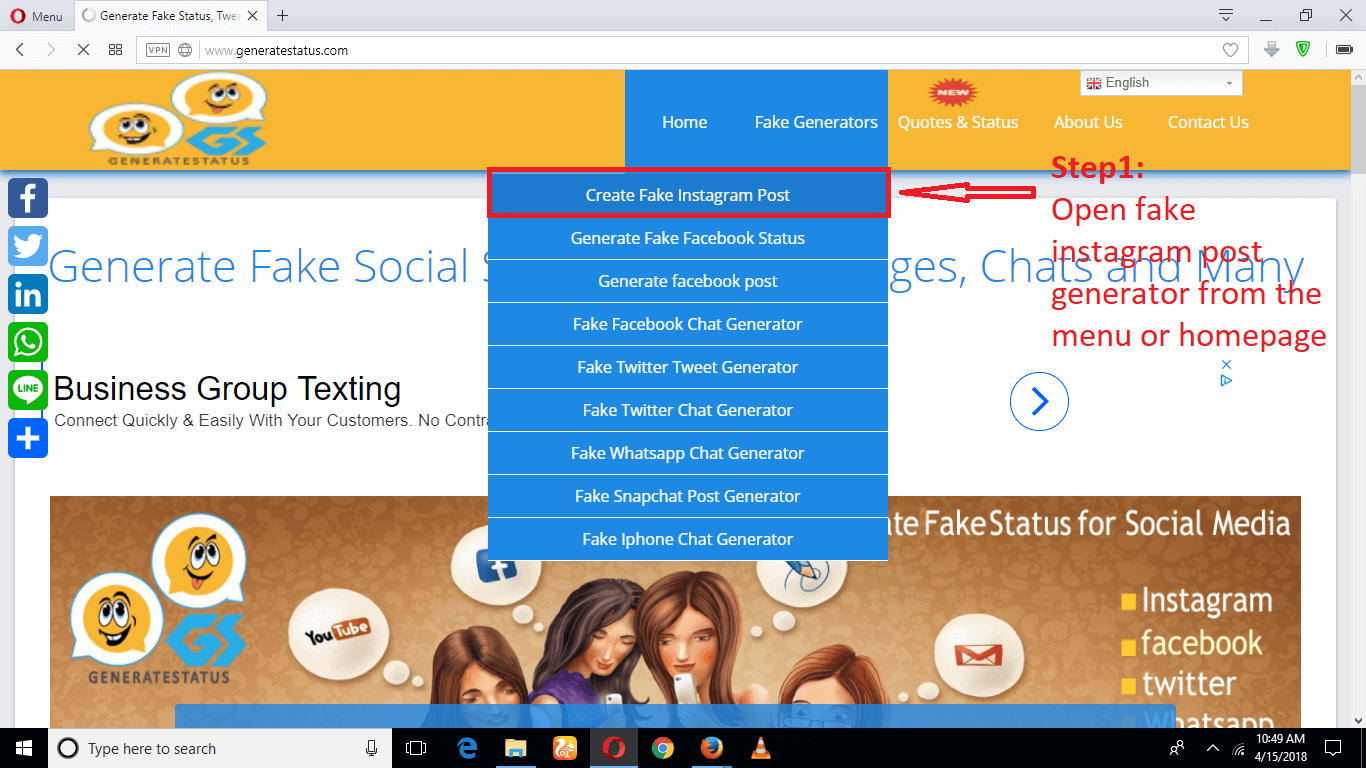 Step2:-
Is it not simple to MAKE A FAKE INSTAGRAM POST using our Instagram Post Generator.If you like our post then share HOW TO MAKE A FAKE INSTAGRAM POST to your friends and family.Enjoy visiting our website and feel free to share your thoughts and suggestions through comments and Contact Us.